Your Child's Home-
Away-From-Home
A Montessori Haven In A
Lovely Residential Nook Awaits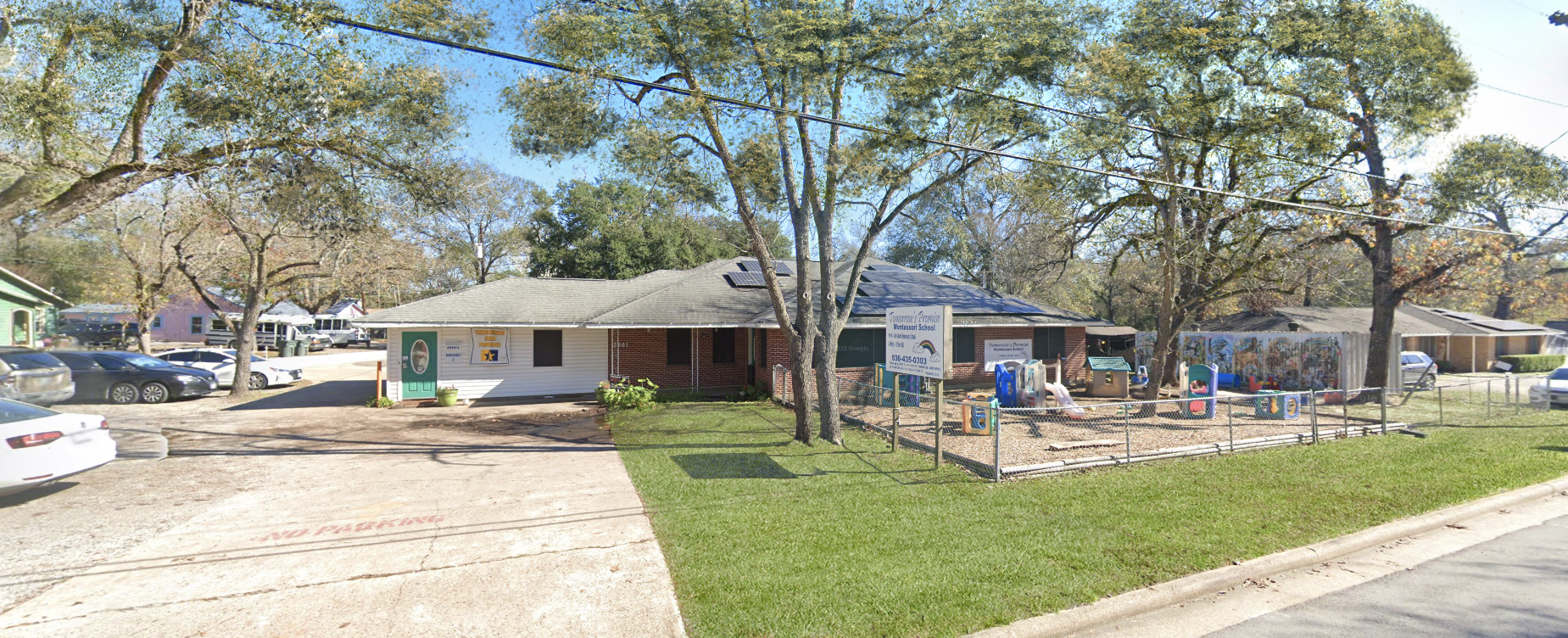 Your Child's Home-
Away-From-Home
A Montessori Haven In A Lovely Residential Nook Awaits
Childcare Center & Private School Serving Huntsville, TX and Walker County
Moments from I-45, Hwy 75, and Hwy 19 for a quick and easy commute from any direction
An Amazing Mural Depicts Animals And Continents
As part of their beautiful outdoor playground, your child takes in an elaborate mural that depicts various anatomically correct animals and the seven continents. Painted to inspire discovery, the mural invites children to notice, touch, and learn.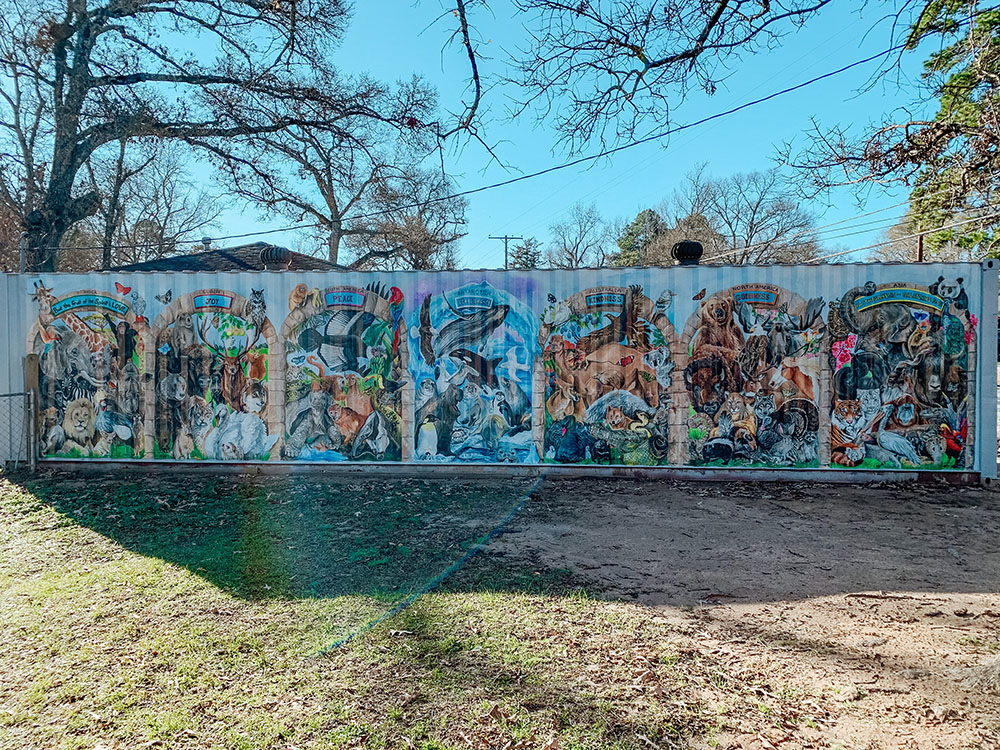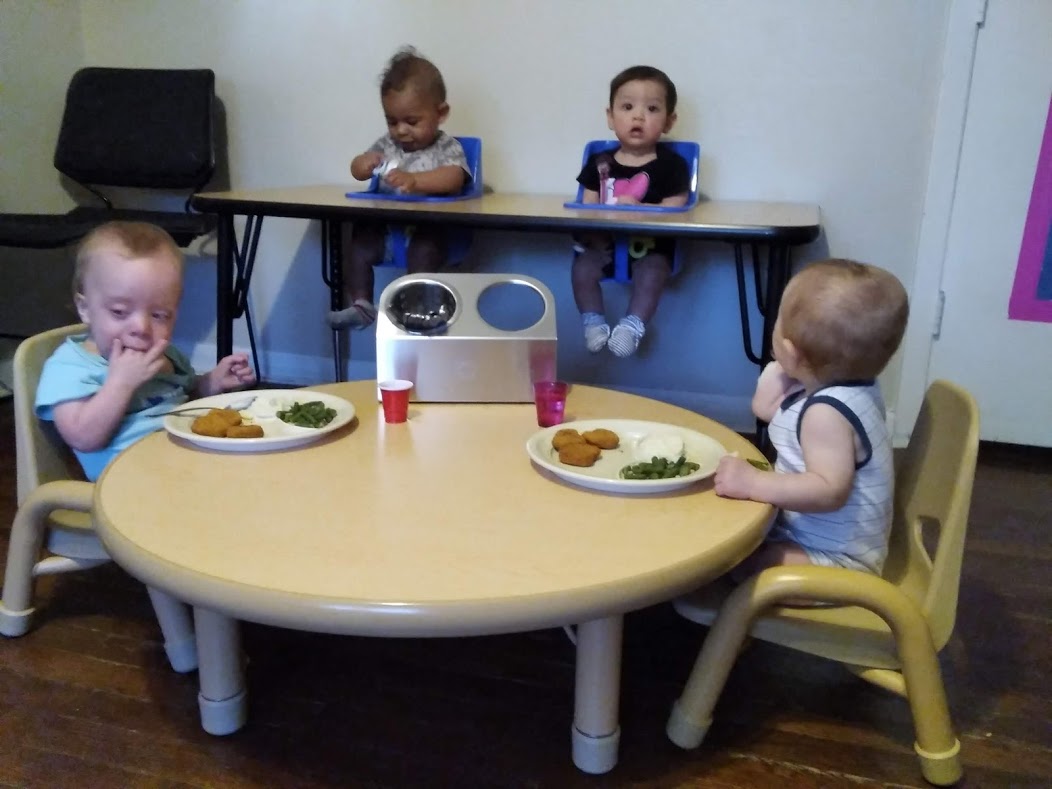 On-Site Cook Delivers Healthy Meals, Included In Tuition
Breakfast, lunch, and snacks approved by the CACFP federal food program are included in tuition costs, so you have one less thing to worry about each day. Hot, delicious meals keep your child fueled and energized on the playground and in the classroom, helping them grow strong.
Daily Outdoor Discovery On The Largest Playground In Town
Your child plays and discovers in a giant playground, the largest in town, for up to three hours every day. They climb on playscapes or pedal their way around the bicycle track. At various times throughout the year, they also tend to gardens for hands-on learning fun.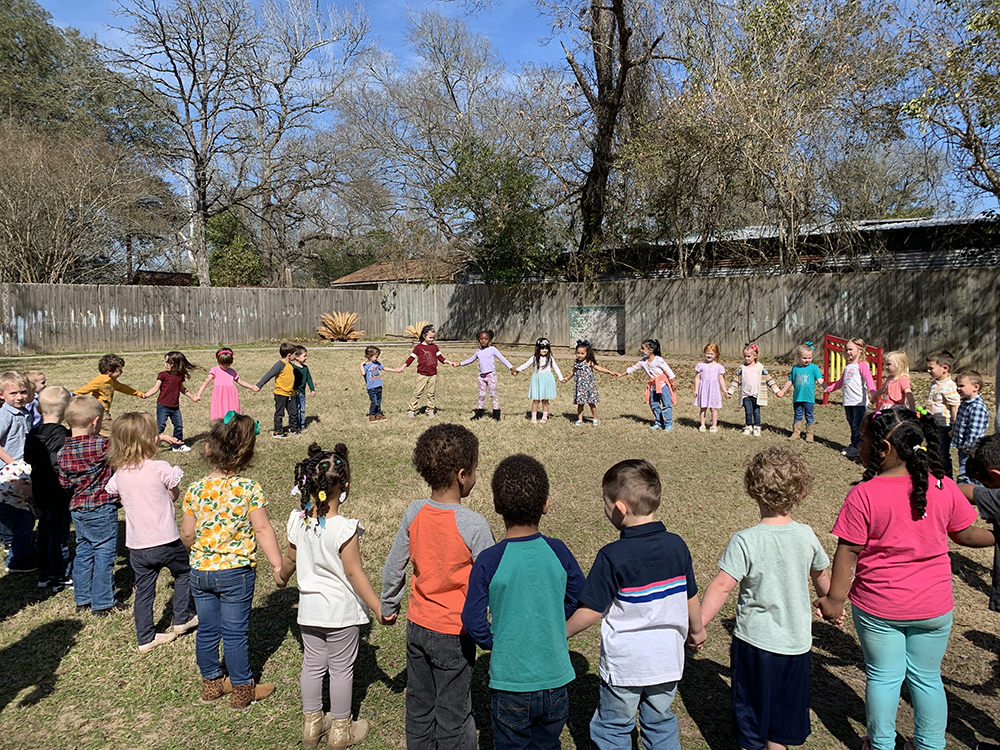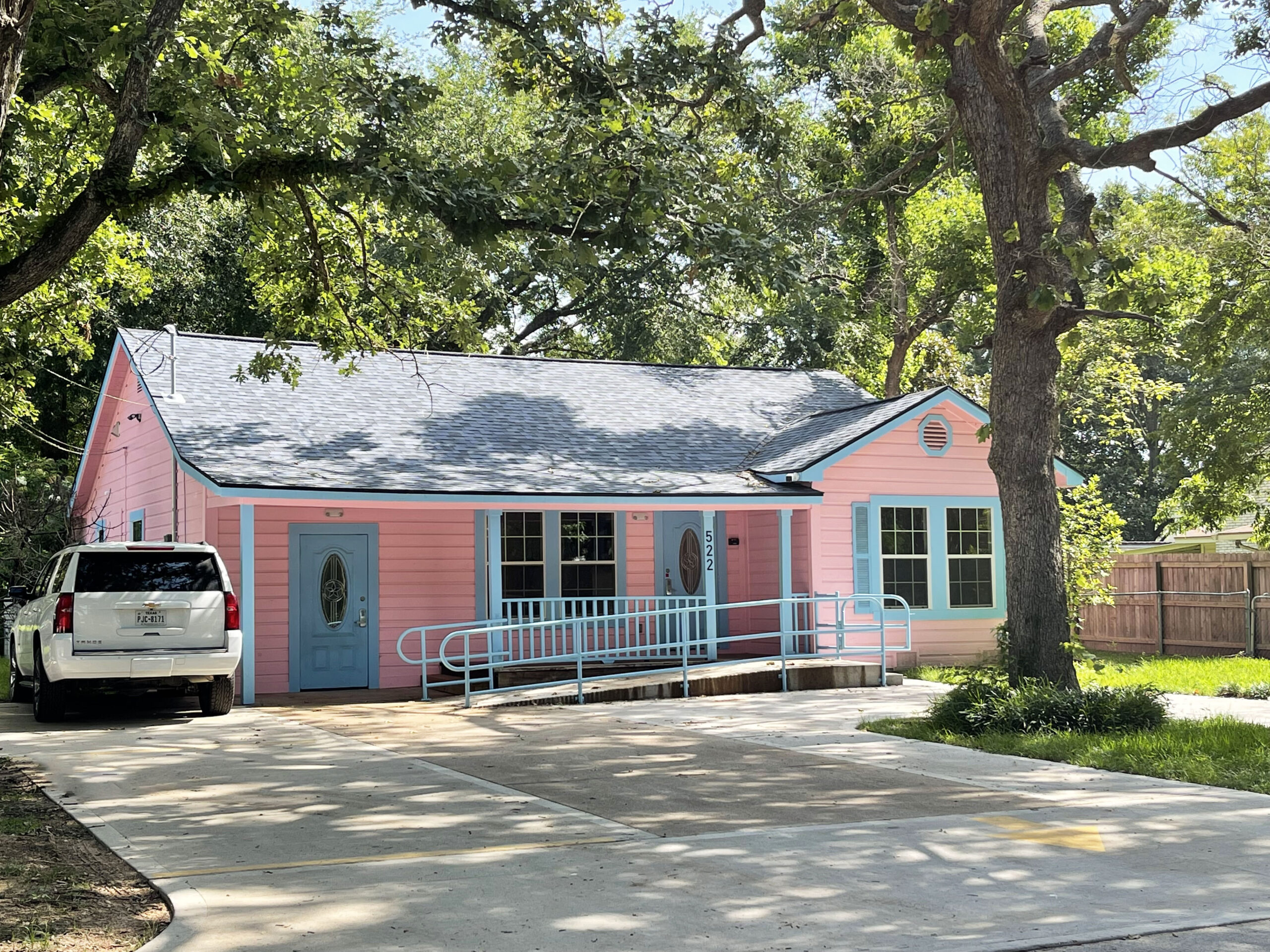 Clean And Safe For Your Peace Of Mind
An on-site cleaning crew keeps your child's spaces spotless and sanitized to protect everyone's health. Limited-access entrances with security codes, a camera system, a chain-link fence, and attentive teachers ensure your child's safety, giving you peace of mind.
Facilities Designed With Children In Mind
Everything in the Prepared Environment encourages independence and life skills. As they wash their hands on arrival and use child-sized toilets and sinks, they take responsibility for self-care, and as they choose their daily works from color-coded areas, they initiate their learning.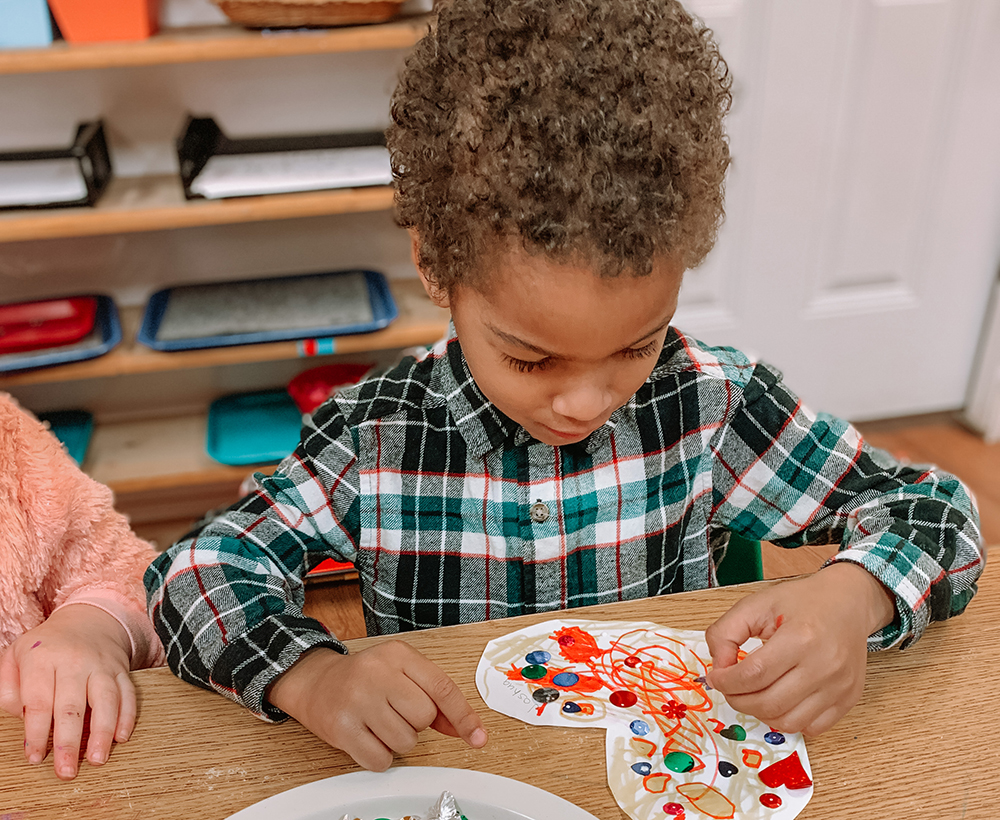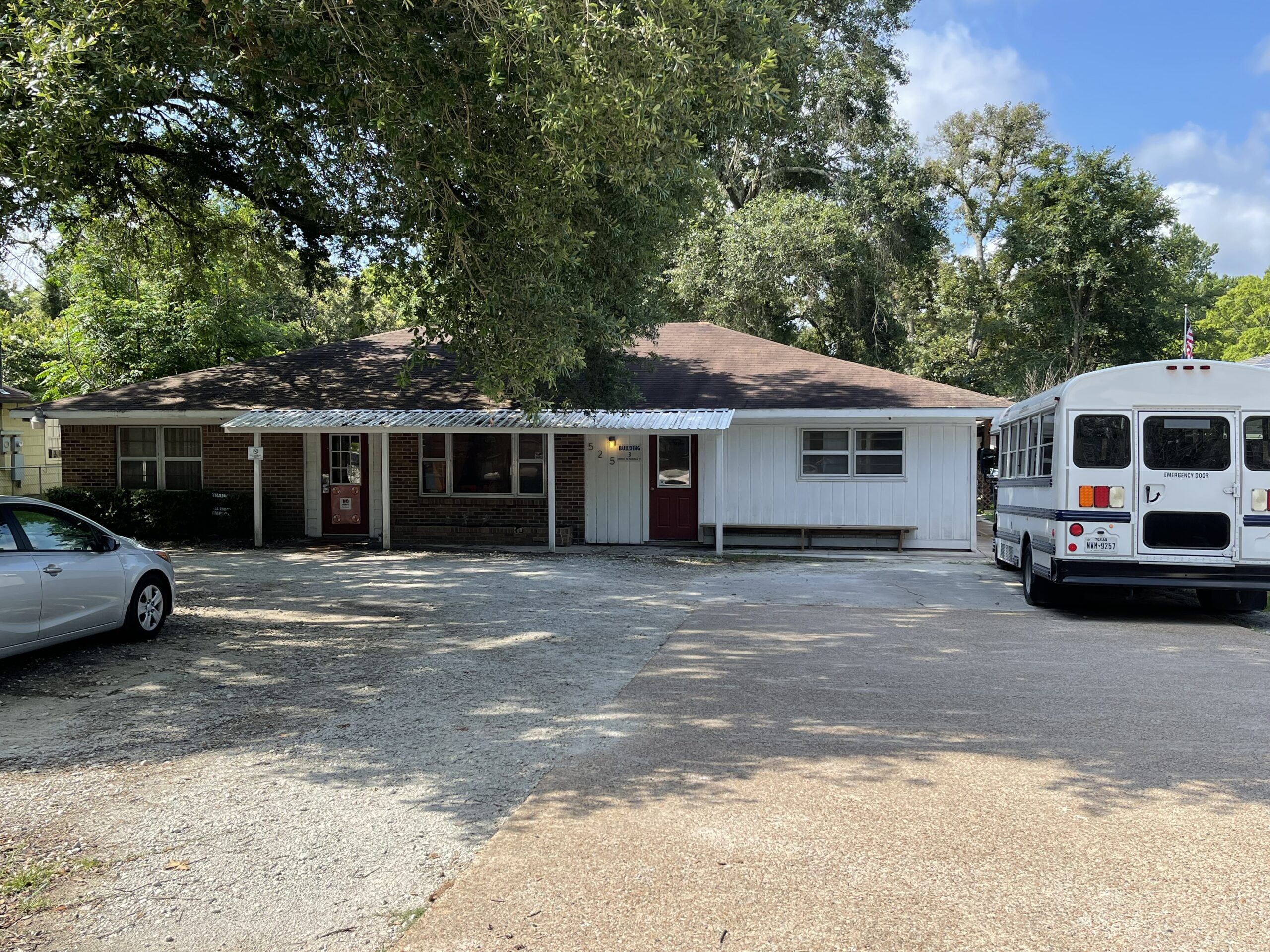 Free Parking And Large Setbacks For Convenience
Pick-up and drop-off are super convenient and safe with a generous setback from road traffic and free parking, too, so you're not rushed. A wide road in a walkable neighborhood makes the day a little smoother.
Large Classes And A Separate Building For Indoor Movement
Rainy days can't keep your child from moving! Large classrooms give your child the space they need to dance and play, so their gross motor skills continue to develop. A separate building offers extra room for indoor team games for the movement and fun kids relish.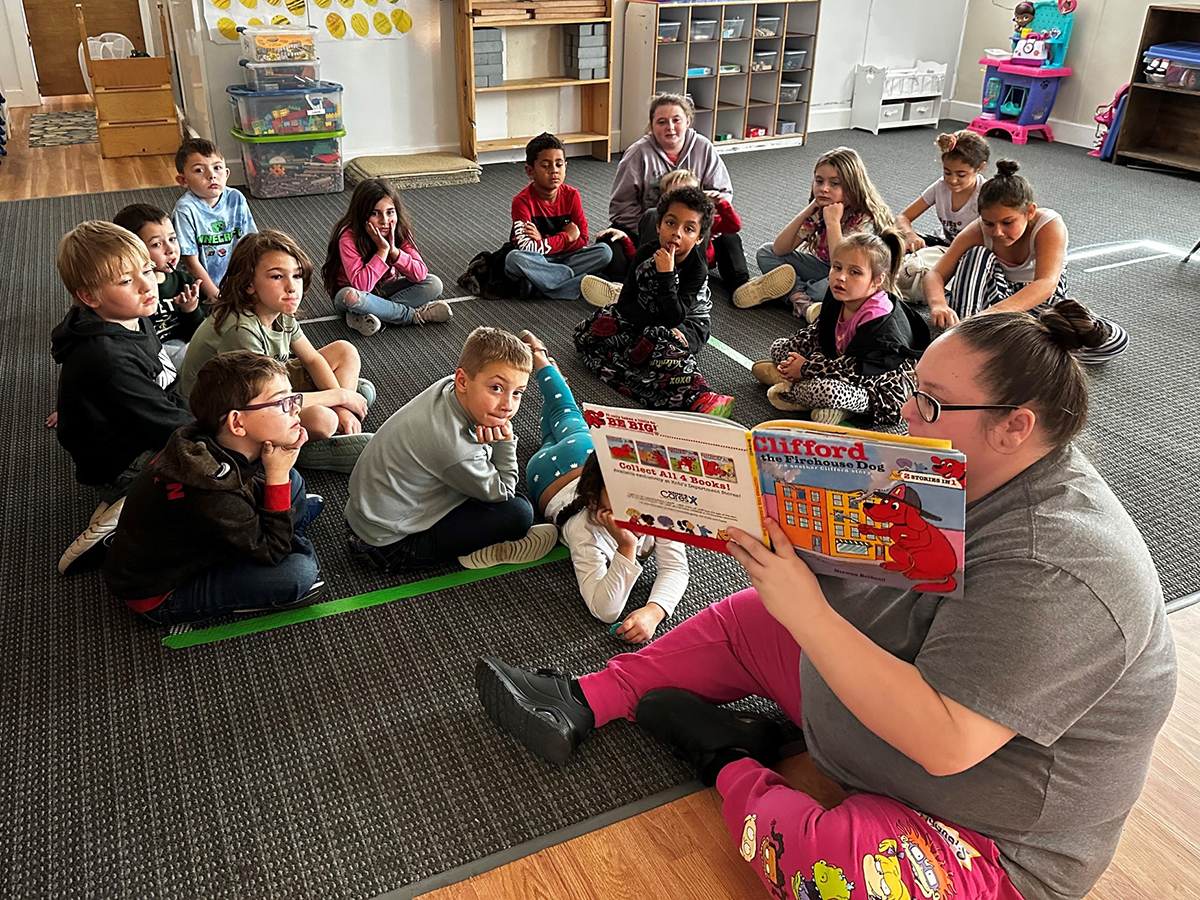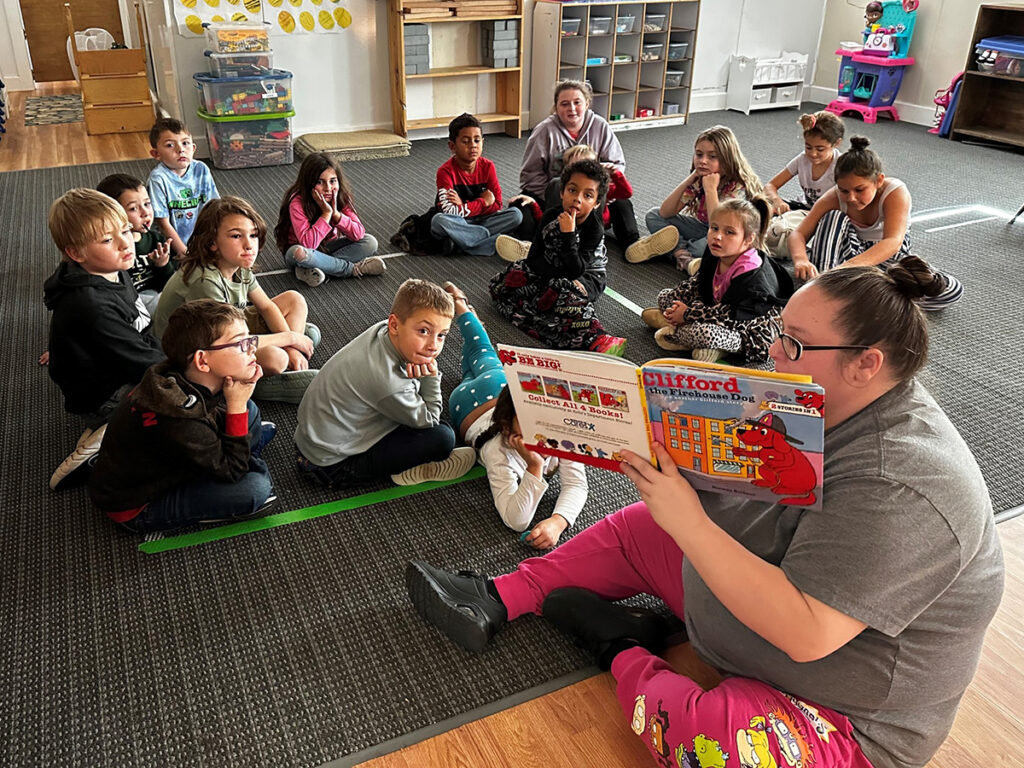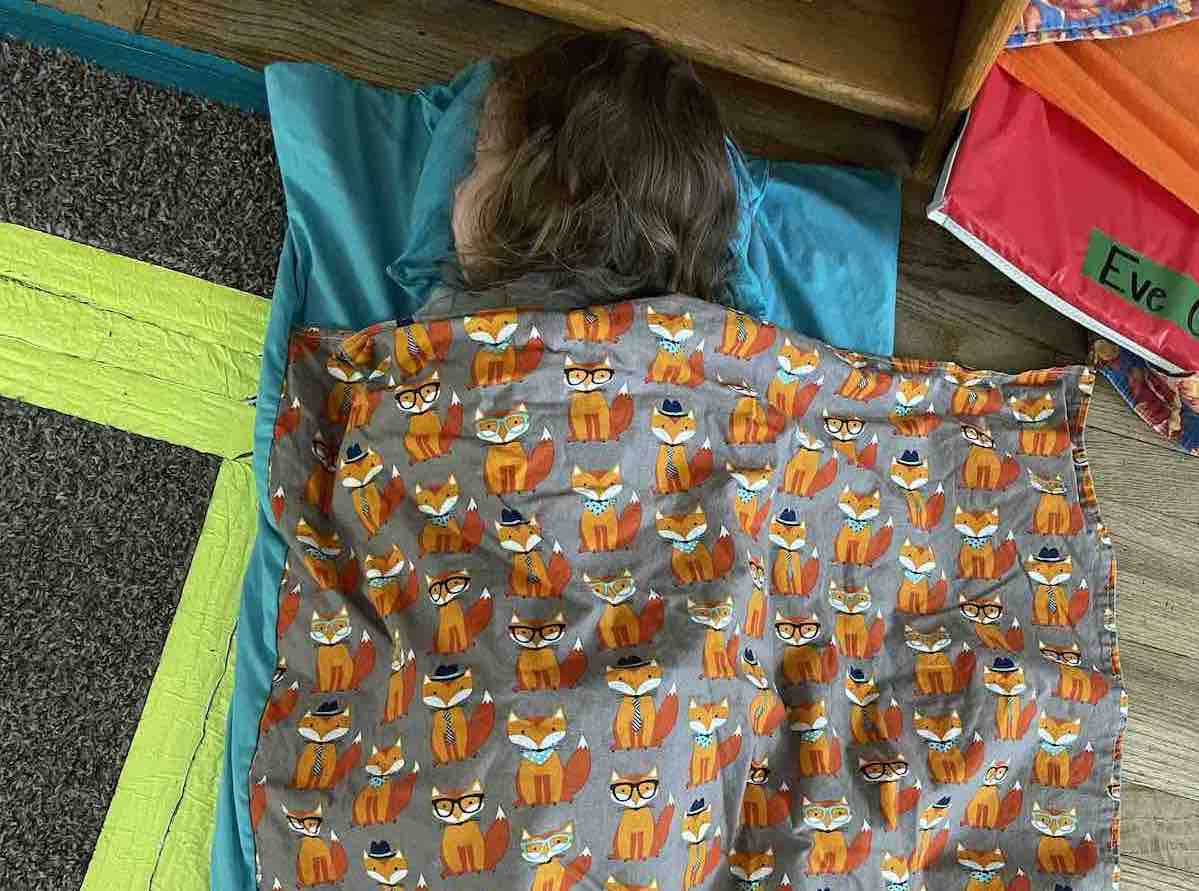 Homemade Nap Mats Are Included In Tuition
Comfortable nap mats are included and are homemade with a blanket and pillow attached. They're made with kid-friendly material and with fun designs that kids love.
Set Across Four Houses For That Homey Feeling
Located in a peaceful residential neighborhood, the only Montessori school for 45 miles greets families in the homey atmosphere of four converted houses. Wood floors and furniture bring natural elements inside, and windows invite sunlight and serene views of trees for a cozy feeling of familiarity.
Kick-off your child's incredible
early learning journey