Your Child Gets Ready
To Soar With Montessori
Give Your Child The Space To Learn, Imagine, And Connect With The World Around Them
Your Child Gets Ready
To Soar With Montessori
Give Your Child The Space To Learn, Imagine, And Connect With The World Around Them
Pre-K | 3 - 5 years | Serving Huntsville, TX and Walker County
Tomorrow's Promise Has Partnered With ResponsiveEd® To Provide
FREE PreK3 & PreK4 Classes To Eligible Parents *
Invite Advanced Learning Counting Beads, Sandpaper Letters, And More
Montessori materials are tactile which means your child learns through touch and experience.  It's proven that knowledge retention is far greater when children learn by doing, and they develop superior thinking skills though this kind of play.
Mixed-Age Classrooms Develop Empathy And Other Social Skills
Older children have ample opportunities to help younger children.  They develop empathy, patience, and leadership skills.  In a mixed-age classroom, your child is also preparing for life.  Inclusion and caring for others become a natural part of their character.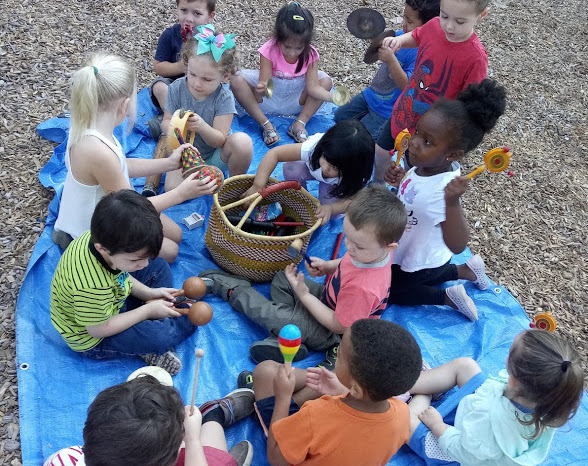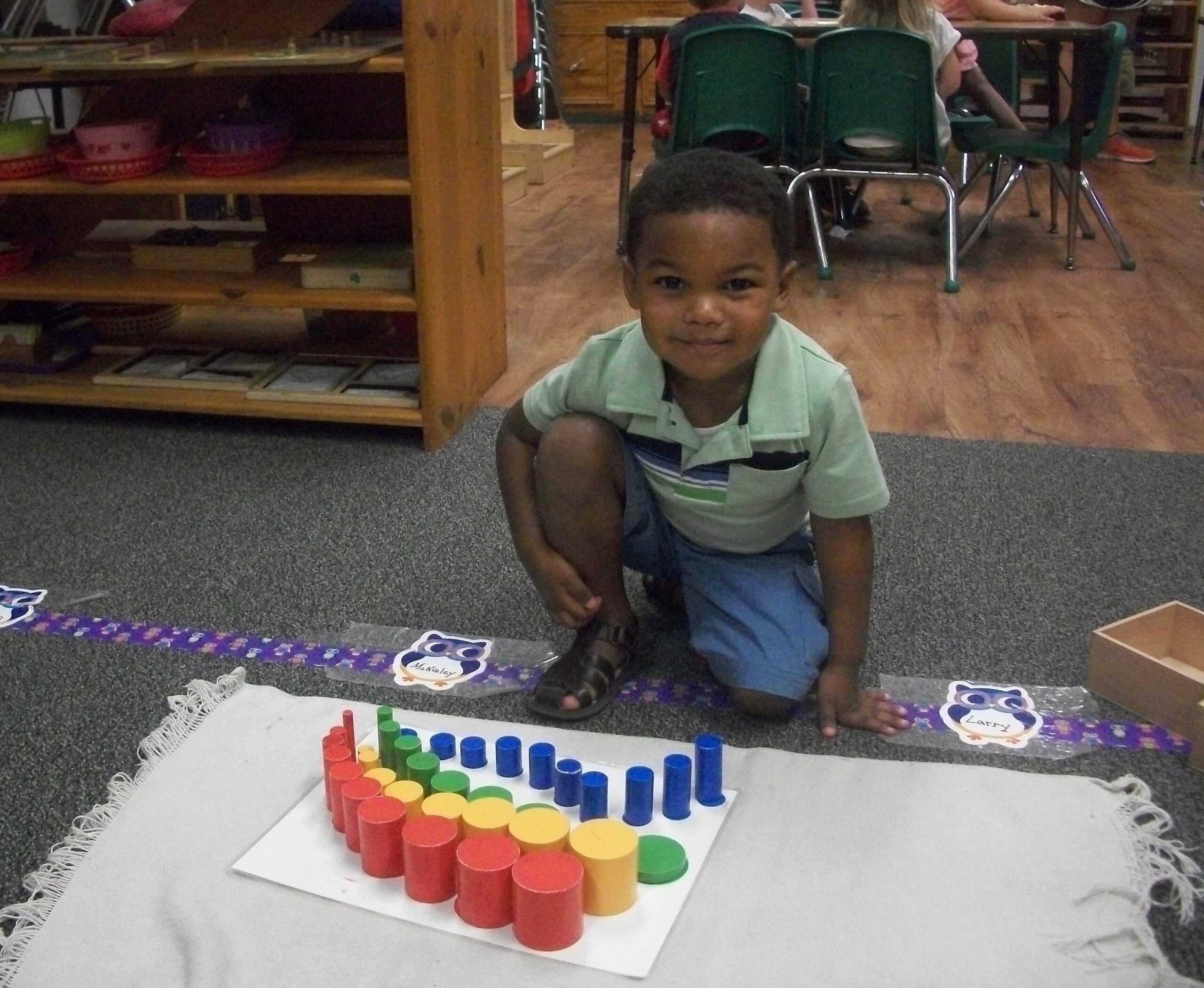 Montessori Materials Build Self-Awareness Every Day
Montessori sensorial materials serve the primary purpose of developing and refining the different senses. The materials are designed to help students experience, notice, and categorize the incoming sensory information all around them. This leads to awareness of themselves and the world around them.
The Freedom To Choose Develops Confidence Now
The Montessori Prepared Environment gives your child the freedom of choice. They can opt for different activities placed on trays within their reach so that they can "work" with other materials -and through challenges- until they've mastered a skill.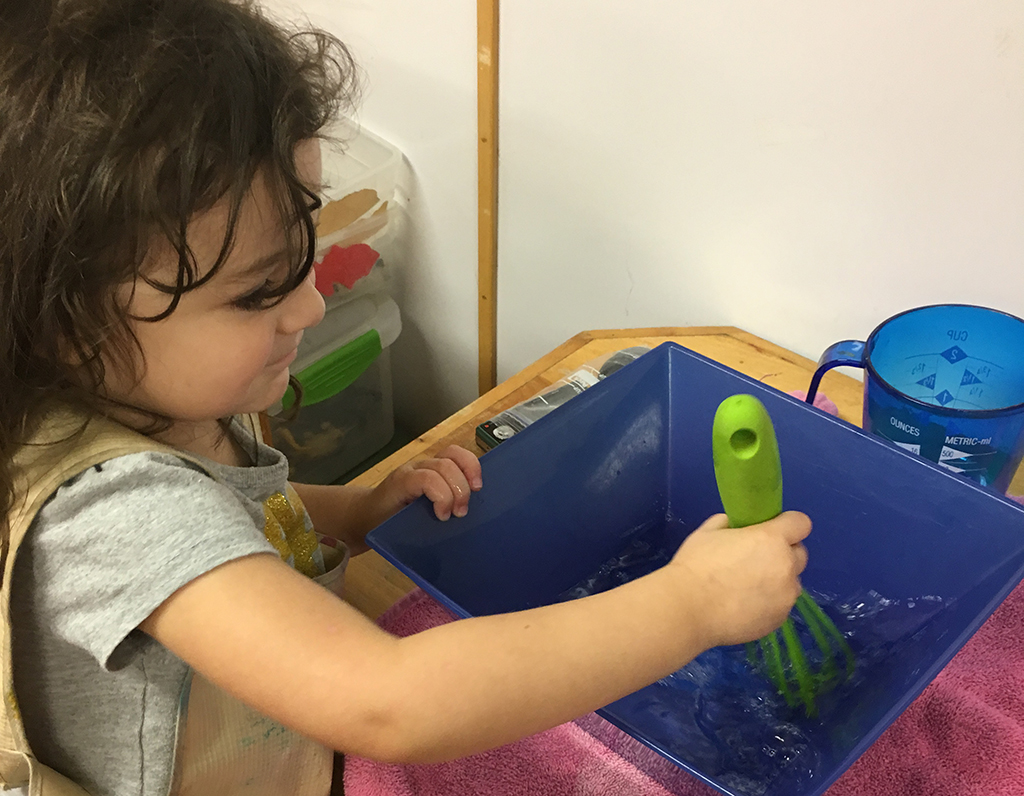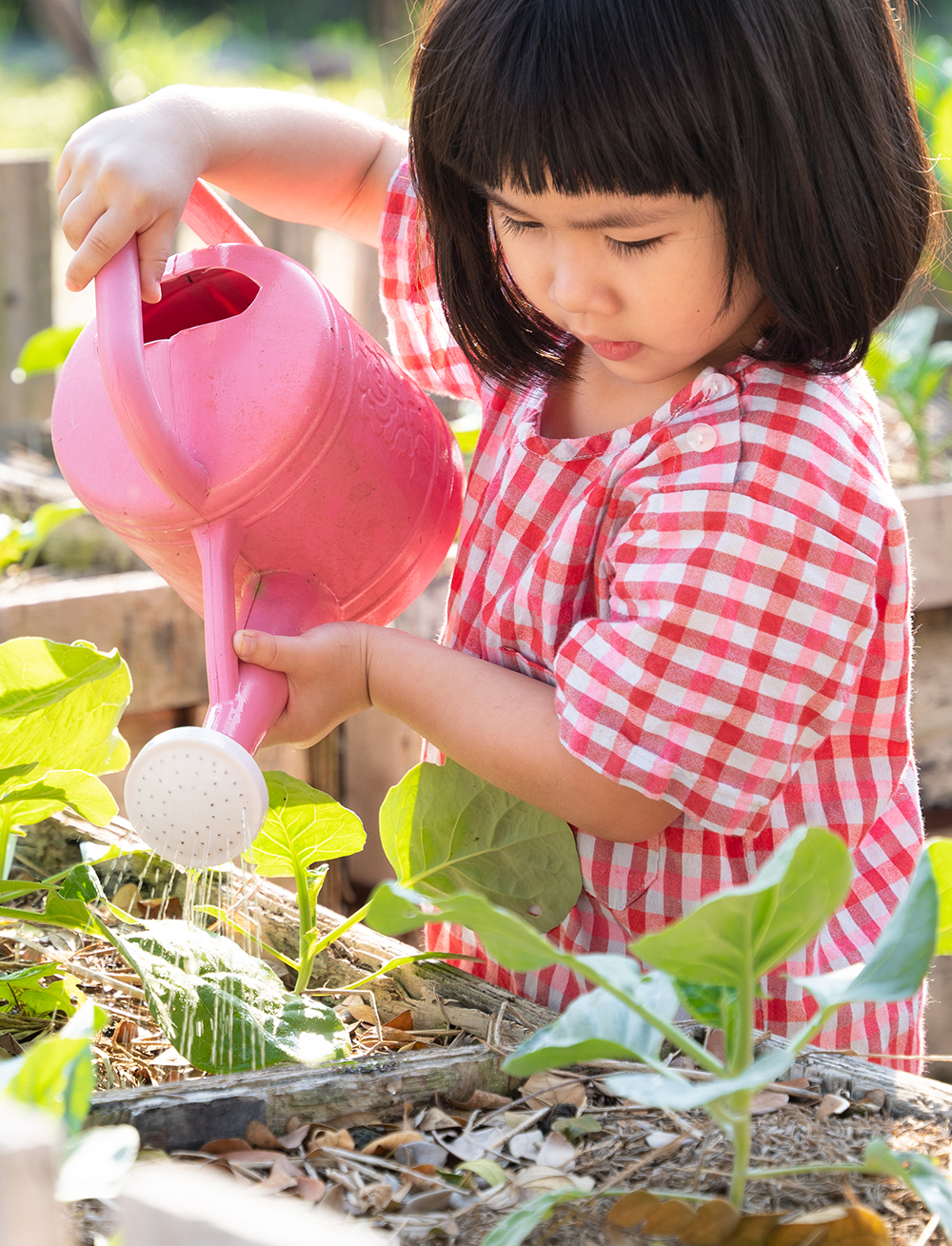 Practical Life Activities Are The Foundation Of Their Experience
Fulfill your child's plea: "Help me to do it myself!" Through exercises in daily living, such as pouring and scrubbing, sewing and gardening, or practicing grace and courtesy, the child gains confidence and mastery of the environment. After individual skills are refined, children apply them in purposeful work, such as serving juice or polishing.
Practical Life Activities Contribute To:
The Three-Period Lesson: A Key Part of the Montessori Method
During the first period, it is important to always isolate the appropriate words. It is good to repeat the words several times while pointing to the appropriate item. There is no need to rush; there is beauty in the calm serenity of the lesson.
Extend the handling and action presented in the first lesson. Most adults want to rush through this period and prematurely ask students to verbally identify materials without enough practice. This is the most critical period and should last the longest. During the second period, the Montessori teacher has the opportunity to review and reinforce vocabulary as well as see what connections the child made. 
This is the first time the Montessori teacher asks the child to name the object or idea, only when she is sure that the child will succeed. This may come some time after the second-period lesson as mastery often takes time. Since the ultimate goal is to help the child master the information, teachera are careful not to move into the mode of correcting the child.
How Children Learn Math In A Lasting Way
The Montessori math program addresses three separate concepts: number, quantity, and the relationship of the two together. The child uses concrete materials that isolate each concept, then the child is shown how to label a quantity with the appropriate numerical symbol.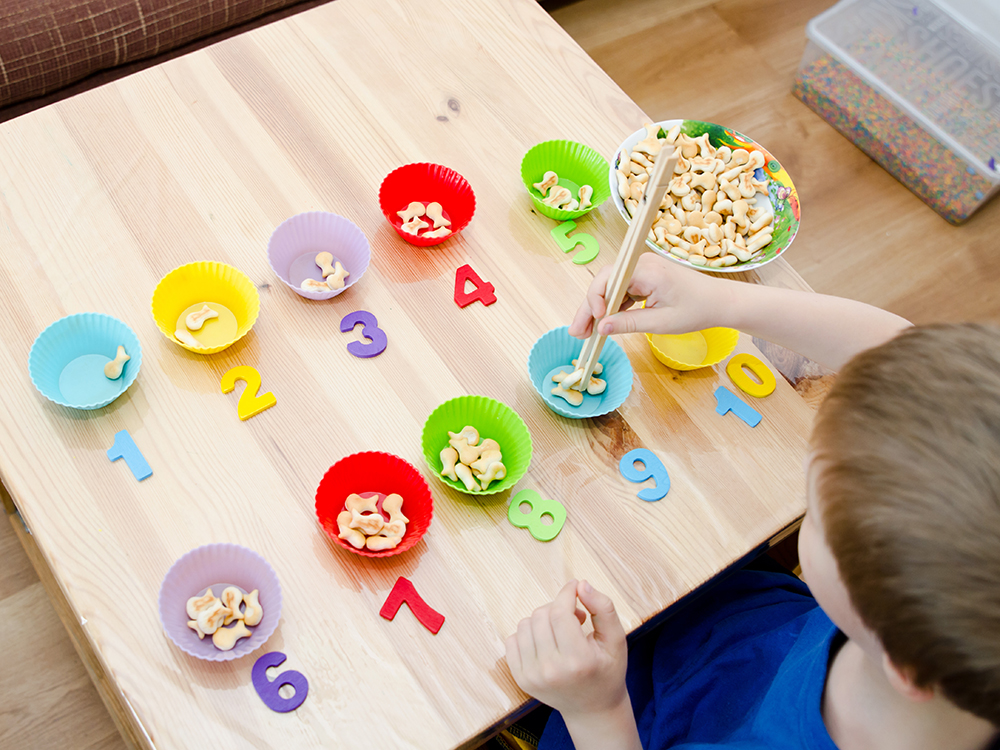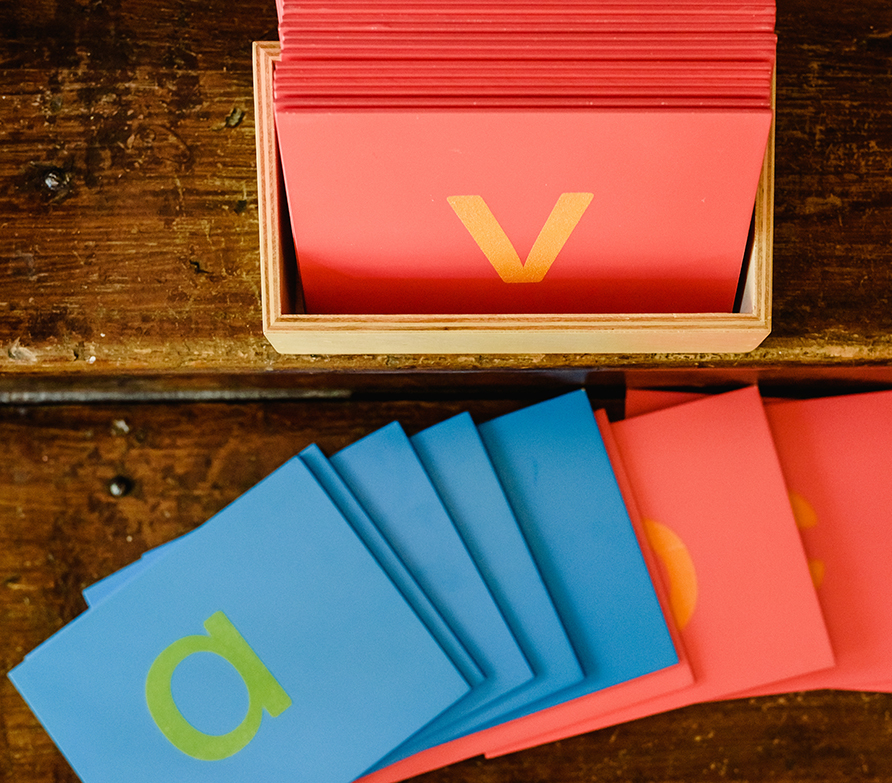 Pre-reading, Reading & Writing Are The Focus
Montessori language materials are designed primarily to teach children the intricacies of written and spoken language. A firm grasp of writing and speaking will allow students to progress with their learning. Students use language materials to explore letters, sounds, handwriting, and eventually spelling and writing. If your child stays with us through Kindergarten they leave our program knowing how to read. 
Unfold A World Of Geography That Strengthens Their Learning
Your child learns Science, Geography, and Art within the Montessori curriculum. Children get to work with maps and use pull pins to pinpoint capitals. This enhances motor memory when it comes to learning and retaining new concepts and facts.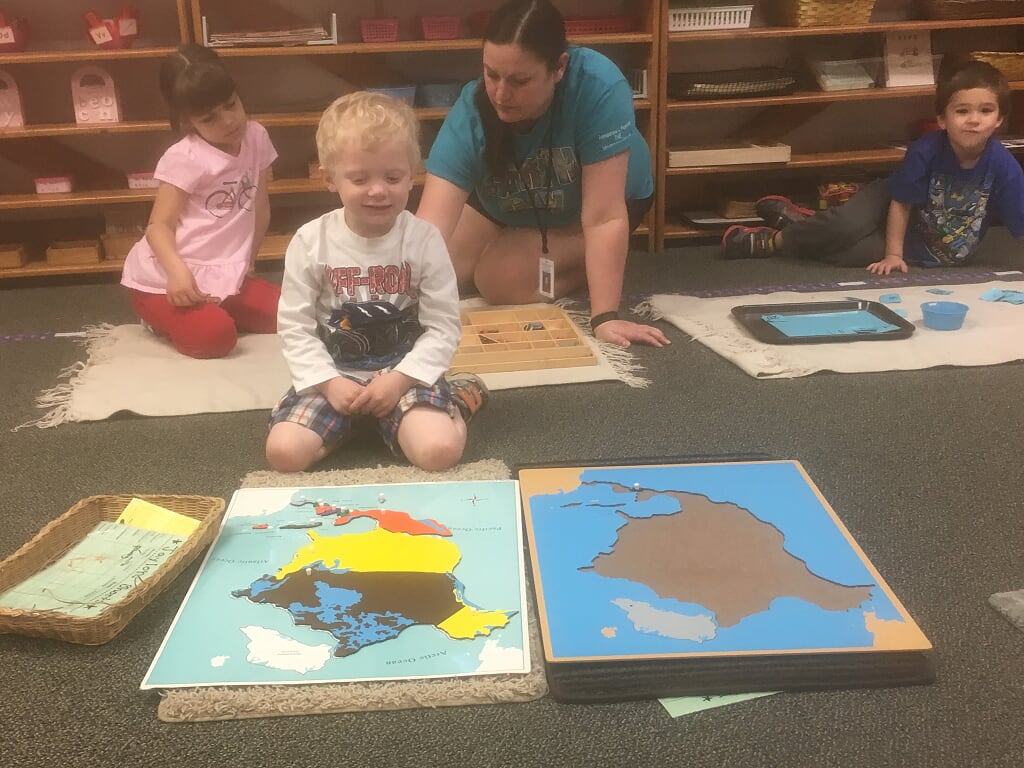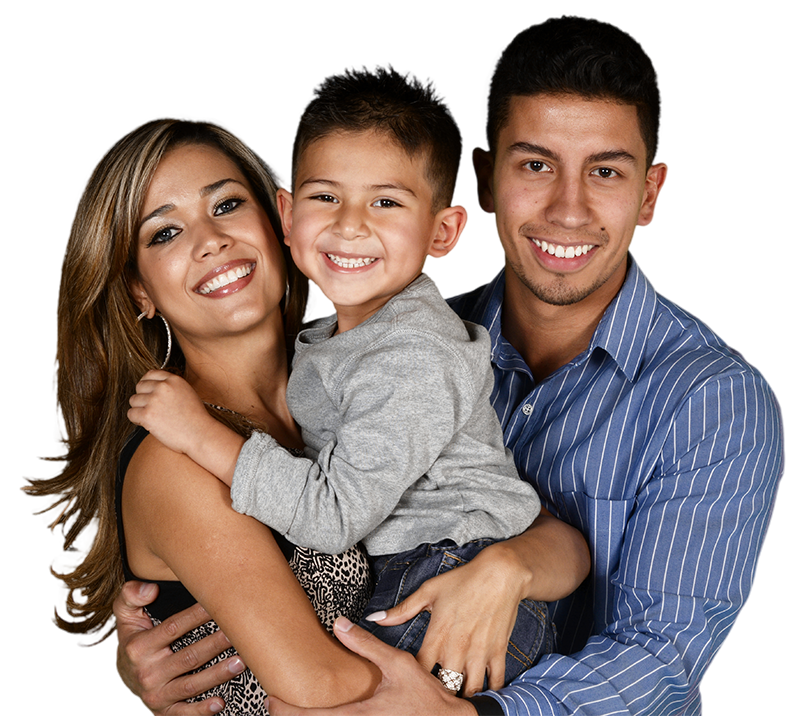 Enjoy Parent's Night Out the Second Friday of every month until 11:00 P.M!
State-Of-The-Art Security Protects Your Child
Rest assured your child is in good hands as they learn, play, and interact with friends. Chain link fences around the playground, locked doors with code-access only, and security cameras mean they are safe and free to flourish.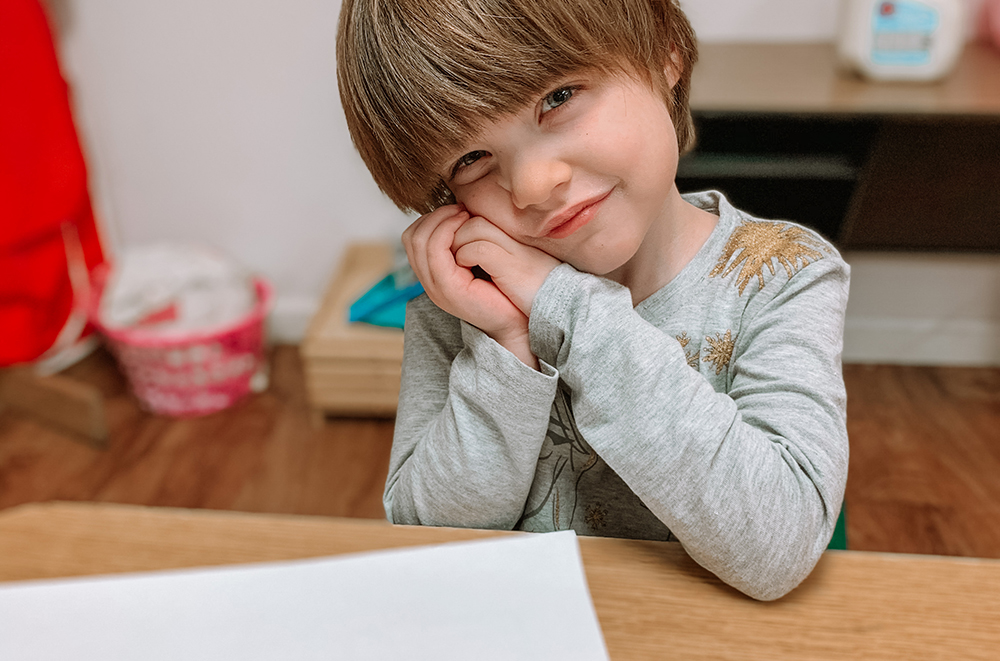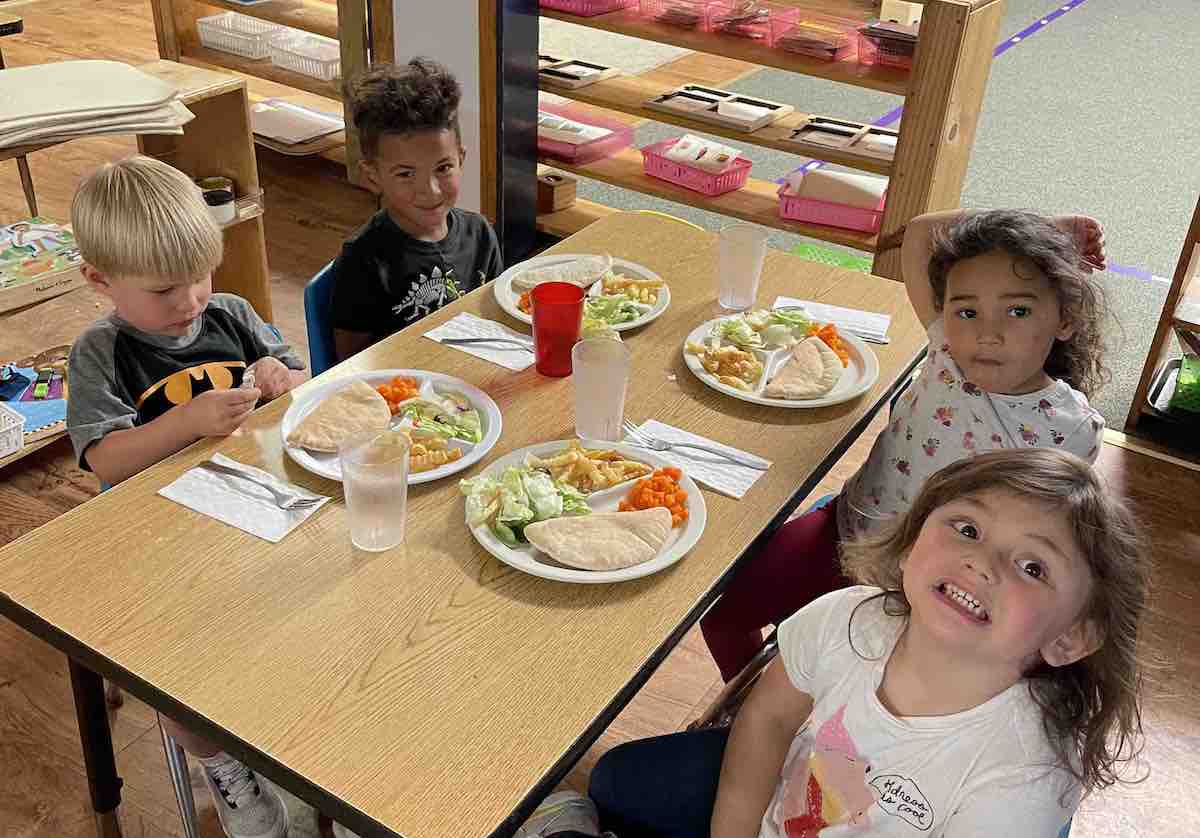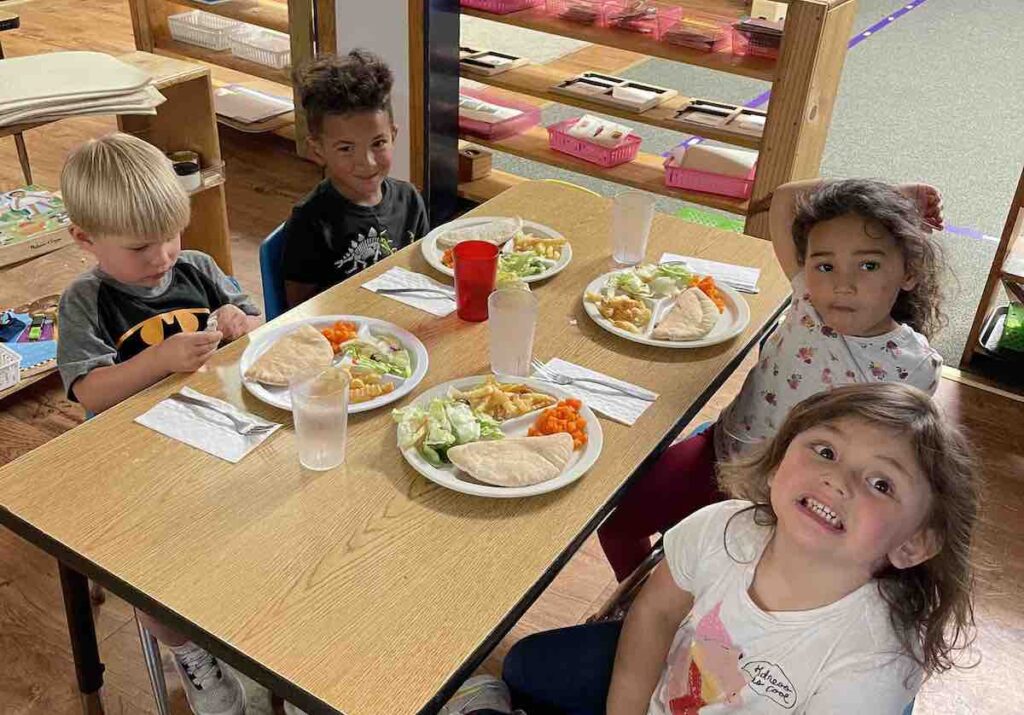 Healthy and Delicious Meals They Love
A professional on-site cook prepares your child's breakfast, lunch, and snacks every day, making sure they stay energized, focused, and present for their day. Hot healthy meals meet CACFP Federal Food Program standards and focus on nutrition. Teachers also say grace and eat with children to model table etiquette.
Child-Sized Sinks And Toilets Promote Independence
Children wash their hands on arrival and throughout the day. Sinks and toilets sized for children help them feel confident taking care of themselves and encourage practical life skills, self-determination and independence. If they can do it, we let them.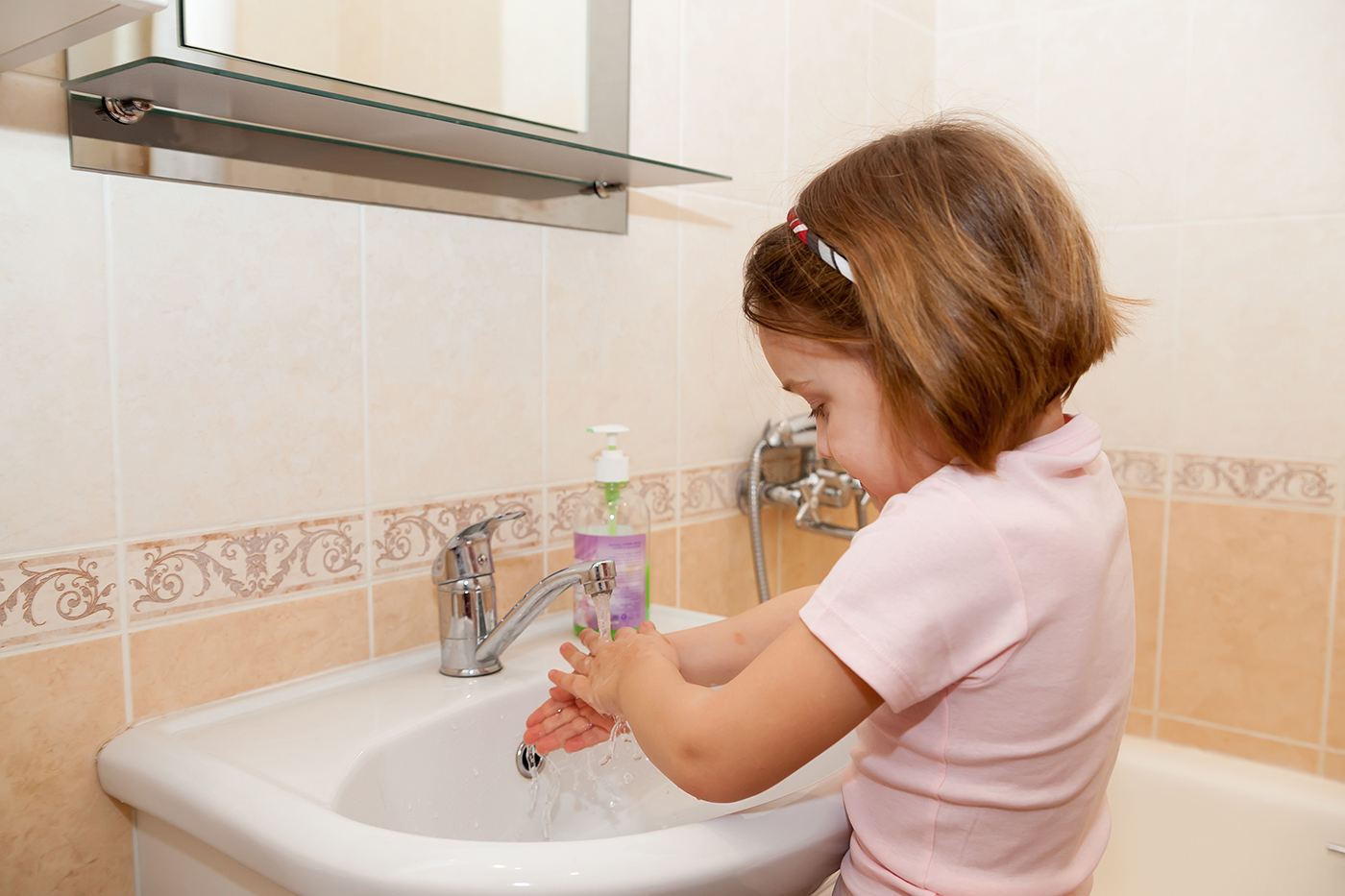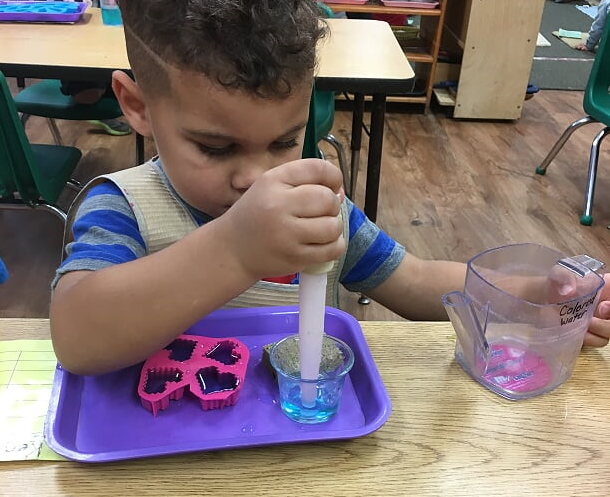 Guidance For Good Habits And Behavior
Color-coded areas help children return the item they are working with to its original home. Teachers model good table manners when they eat with children. In these ways, your child builds responsibility, autonomy, and healthy habits.
Connecting With Nature Through Outdoor Play
Your child enjoys up to three hours every day in the largest playground in town, climbing on structures, moving about, and riding around the bike track. They learn about the natural world while building confidence and gross motor skills.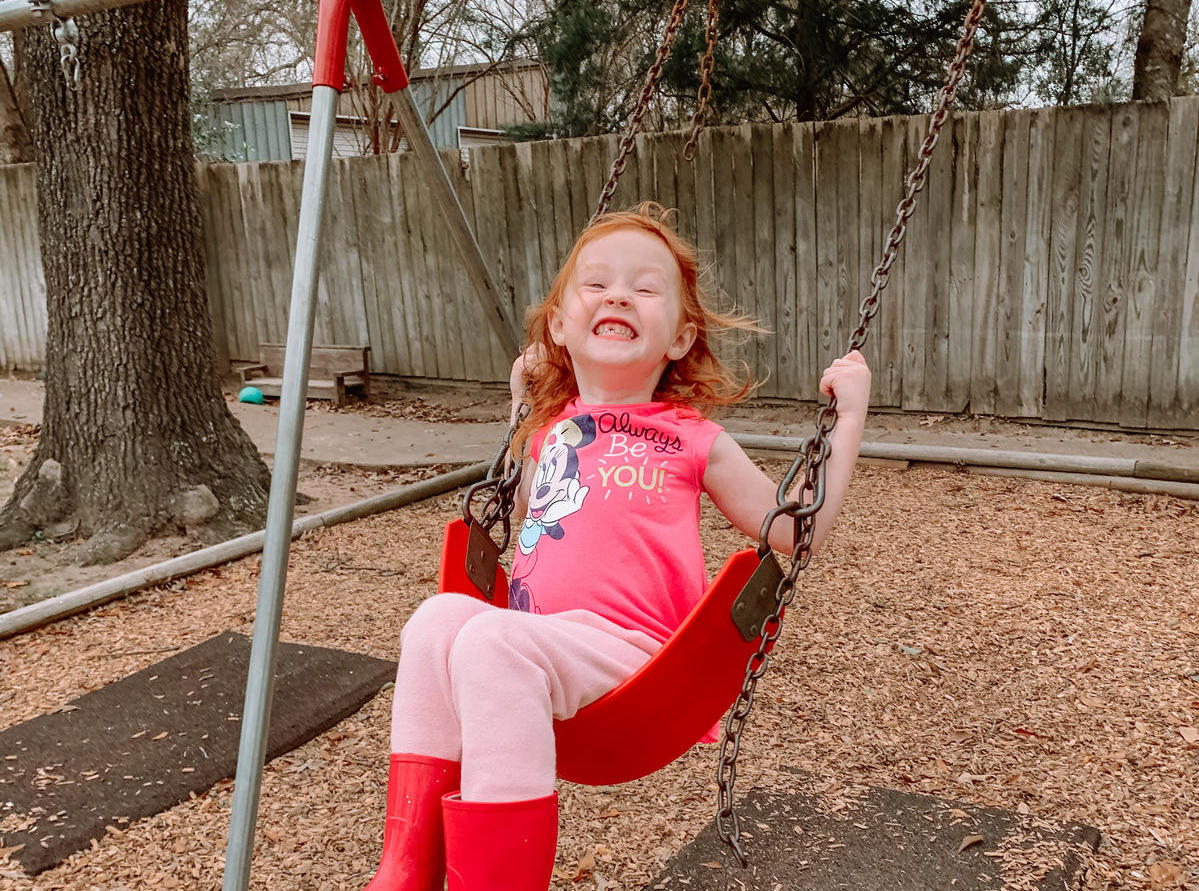 Dolly Parton's Imagination Library Program Provides over 850 Local Families With A New Children's Book Every Month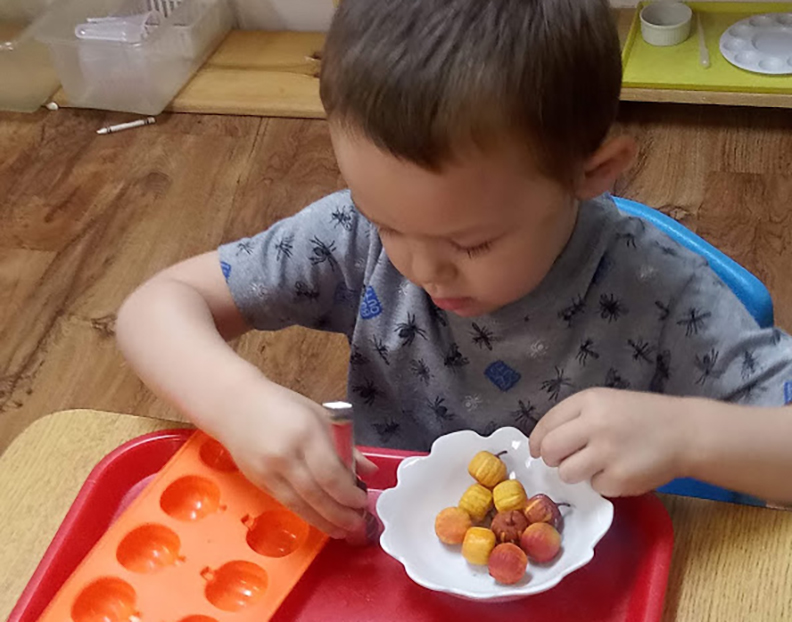 A Global Mindset To Promote Critical Thinking
Children learn about food and animals from different places to develop a global viewpoint. According to the Montessori method, they begin their discovery with tangible objects like maps and an outside mural before moving to abstract concepts like a sense of their place in the world.
The Ultimate Support Every Parent Needs
In addition to the reliable care and development that your child receives, you also have access to additional support. Spaces for needed therapy, a parenting library, and a Facebook group help keep you informed and empowered.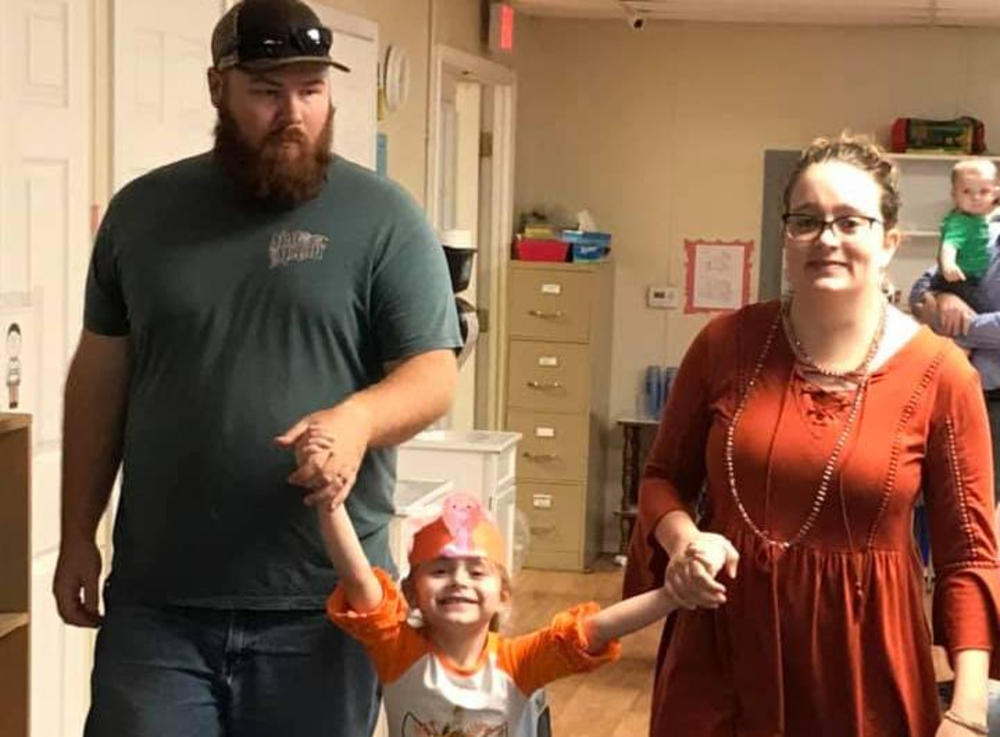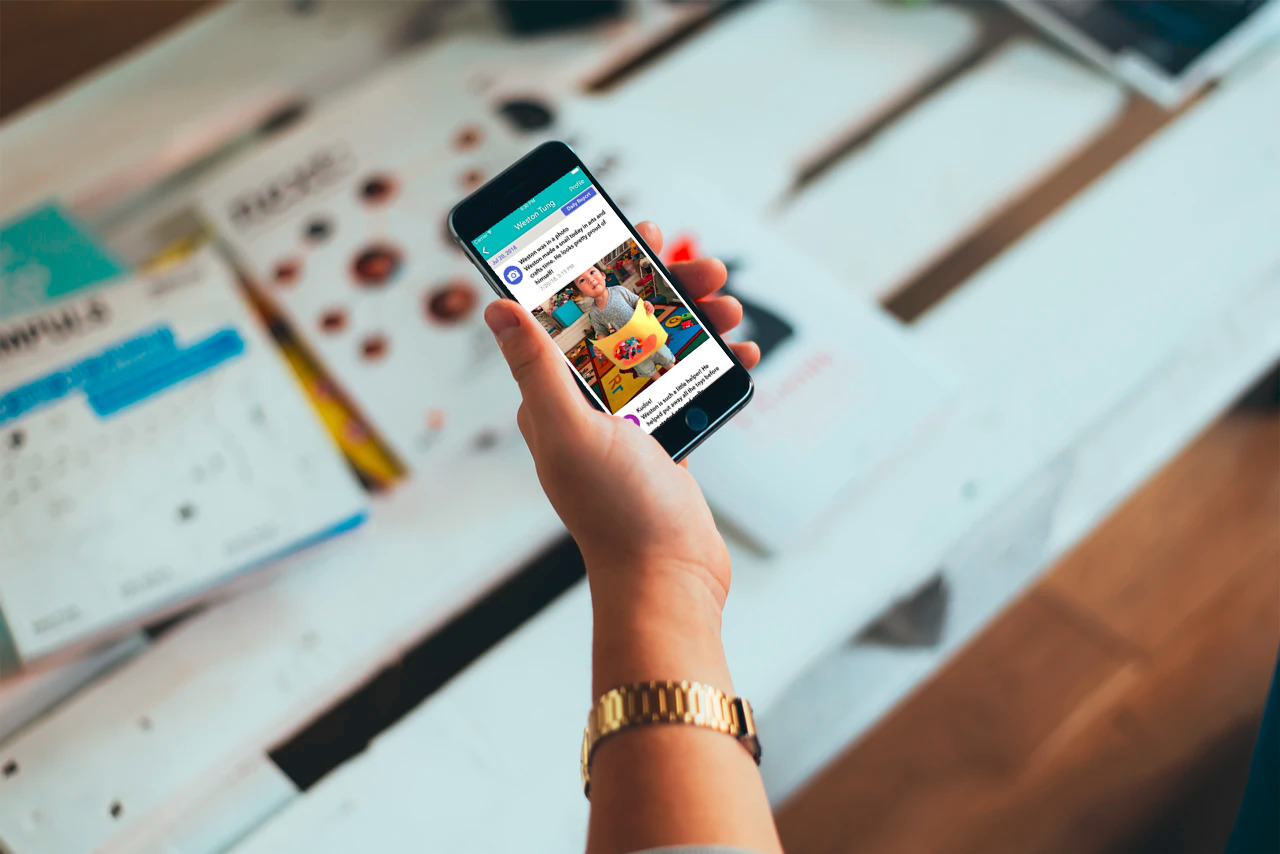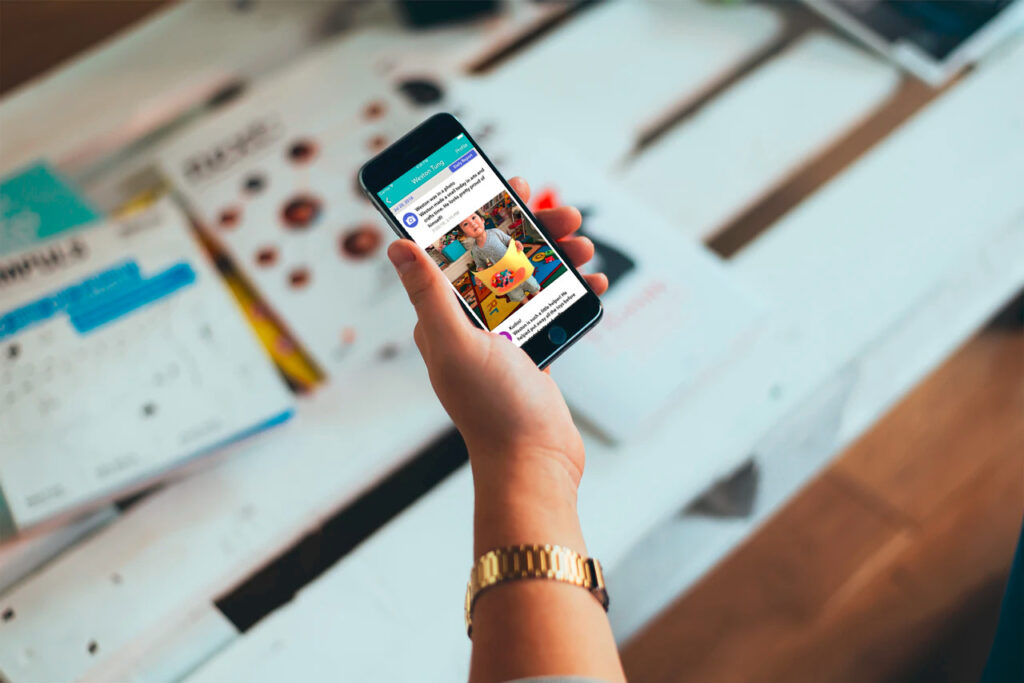 Open Communication You Can Count On
Know what your little one is up to each day with Brightwheel™. Through the easy-to-use app, your child's teacher keeps you up to date on your child's meals, naps, activities, and learning progress so that you have peace of mind.
Hear What Parents Have To Say
Kick-off your child's incredible
early learning journey